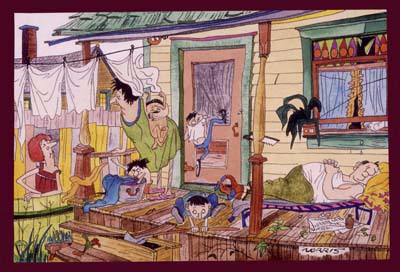 Colour Study:
15" x 20"
Sept. 10 / 98 - Dec. 03 / 01
"...Now George has decided to await clarification of
certain tax aspects in the new budget."
June 22, 1963
© The Vancouver Sun
Norris could always put the doings of government on the level that it so often deserved. When you're dirt poor, any excuse for a nap is a good one. Speaking of naps, yes, I had a few doing this one. I started another Norris painting at the same time - I'm about 40 percent done on that one.